For Awakening the State of Shakti
The Cosmic Roadmap of your Soul

The natal chart is a unique complex mandala of your soul. Wouldn't you like to know yours? Esoteric Astrology is dedicated to all women who wish deeply in their hearts to find out more about who they truly are and how to connect and fully reveal their feminine nature.
It is a spiritual tool that reveals precious insights about ourselves: the main traits and characteristics of our personality,    individual values, emotions, behavior, goals, and even our mission in life. Discover how to blossom your femininity even more with the help of the influence of the celestial spheres of force embodied by the Sun, Moon, and Venus.
The three planets that have the greatest influence on your personality and femininity
WHY IS ESOTERIC ASTROLOGY IMPORTANT FOR ME AS A WOMAN?

In order to feel truly empowered, a woman must discover her feminine qualities, inborn skills, and hidden talents that are waiting to be fully revealed. The powerful combination between astrology and ancient spirituality offers depth and value to the journey of self-discovery of every woman. Wouldn't it be useful to know what is your ideal concept of a love relationship? How to live your full potential at the physical, emotional, mental, and spiritual levels?
The series of Esoteric Astrology aims to make you aware of all these aspects, and helps you to explore your great potential, as it is described by your unique natal chart, and this can represent a stepping stone on your path of spiritual evolution.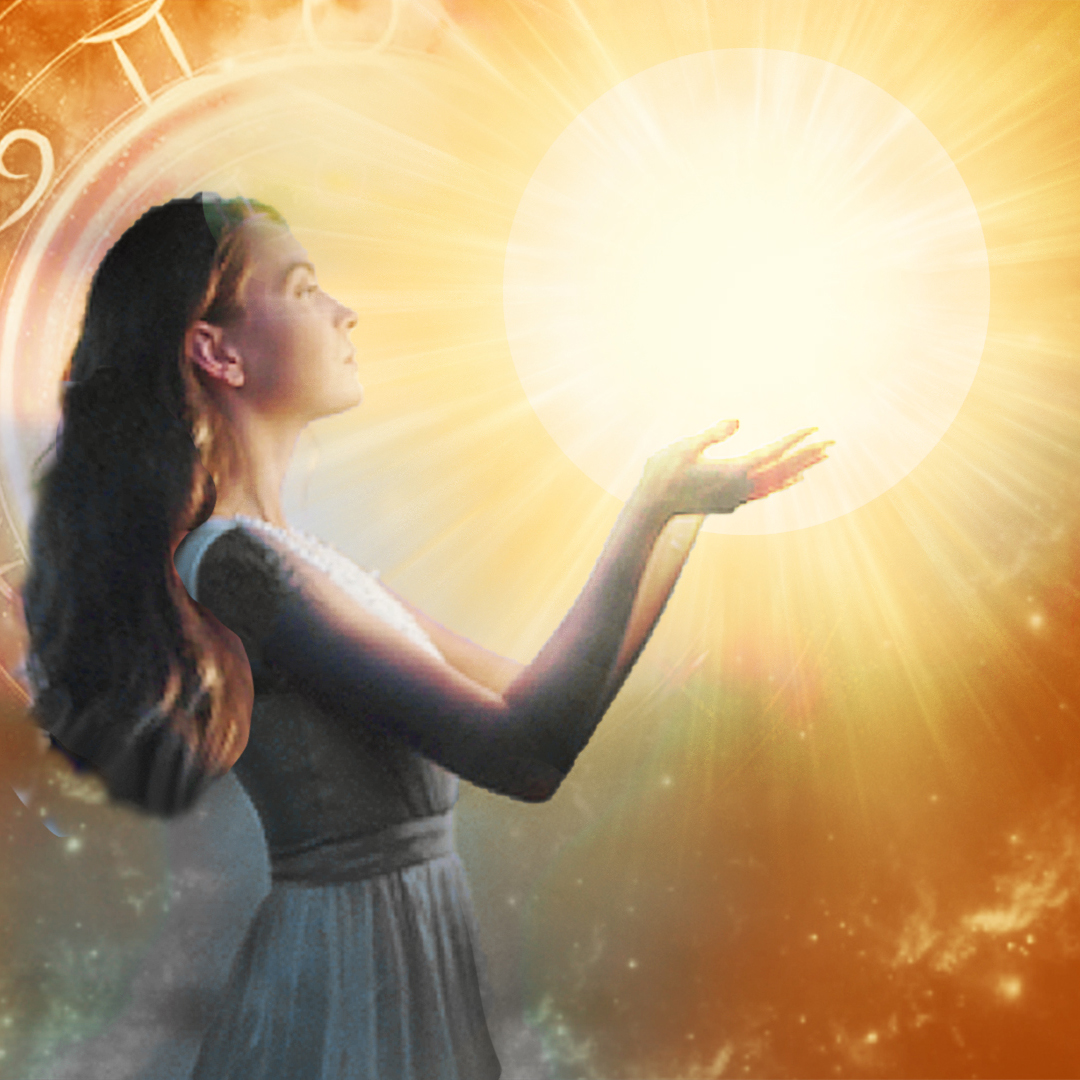 "the subtle 
influence
of the SUN"
---
Self-Image, Willpower, Vitality
If life is a mysterious play that one enters in the moment of birth, the position of the Sun gives a precious indication about the role you will play. All general traits of one's character, self-image, type of personality, the main purpose in life, lessons, and destiny – are all determined by the influence of the gigantic sphere of force of the Sun in the natal chart.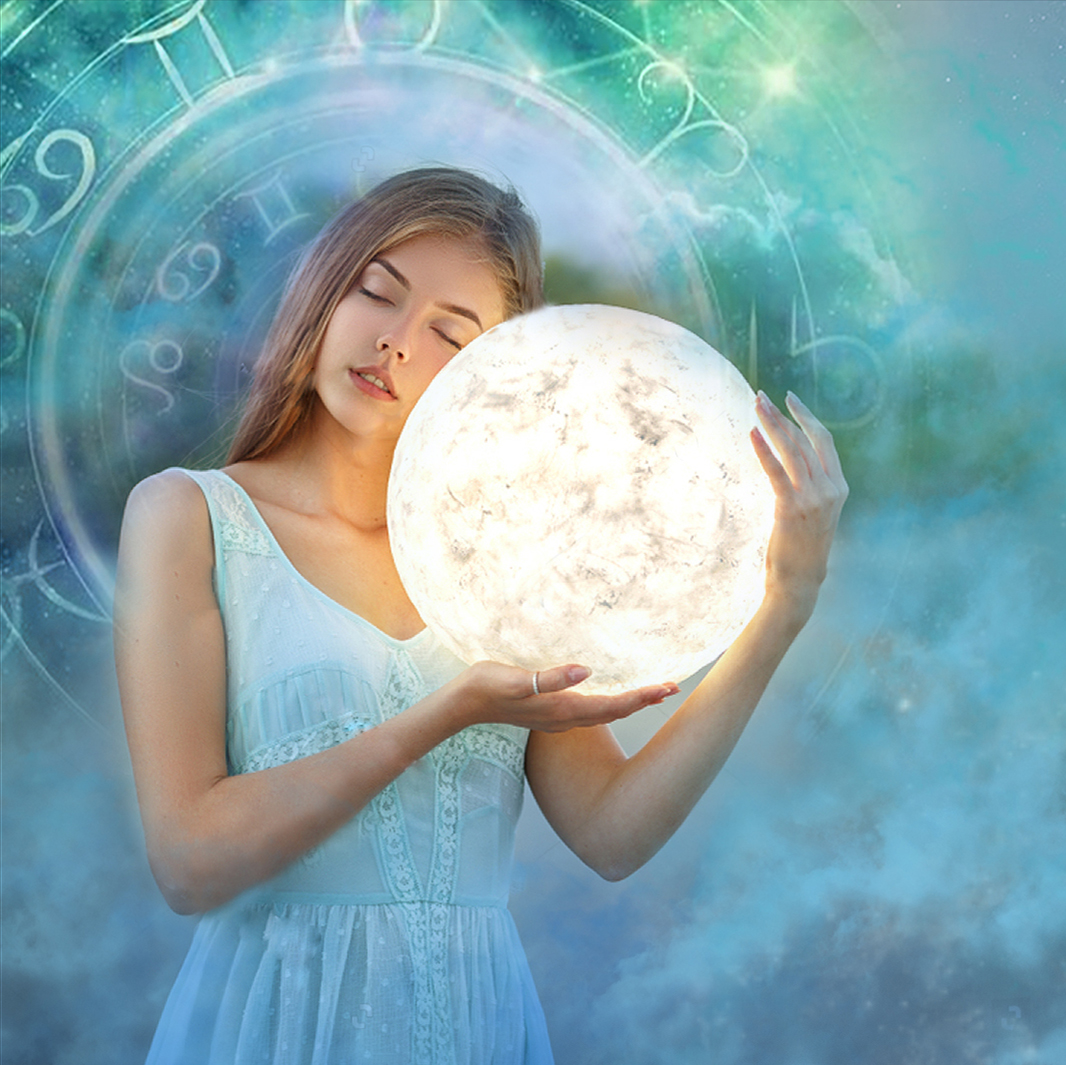 "the subtle 
influence
of the moon"
---
Receptivity, Intuition, Mystery
The Moon gives a precious indication upon a woman's emotional nature, being opposite and complementary to the influence of the Sun. The sphere of force of Moon governs in the human psyche the creative imagination, subconscious, sensitivity, empathy, intuition and many more essential aspects of a woman.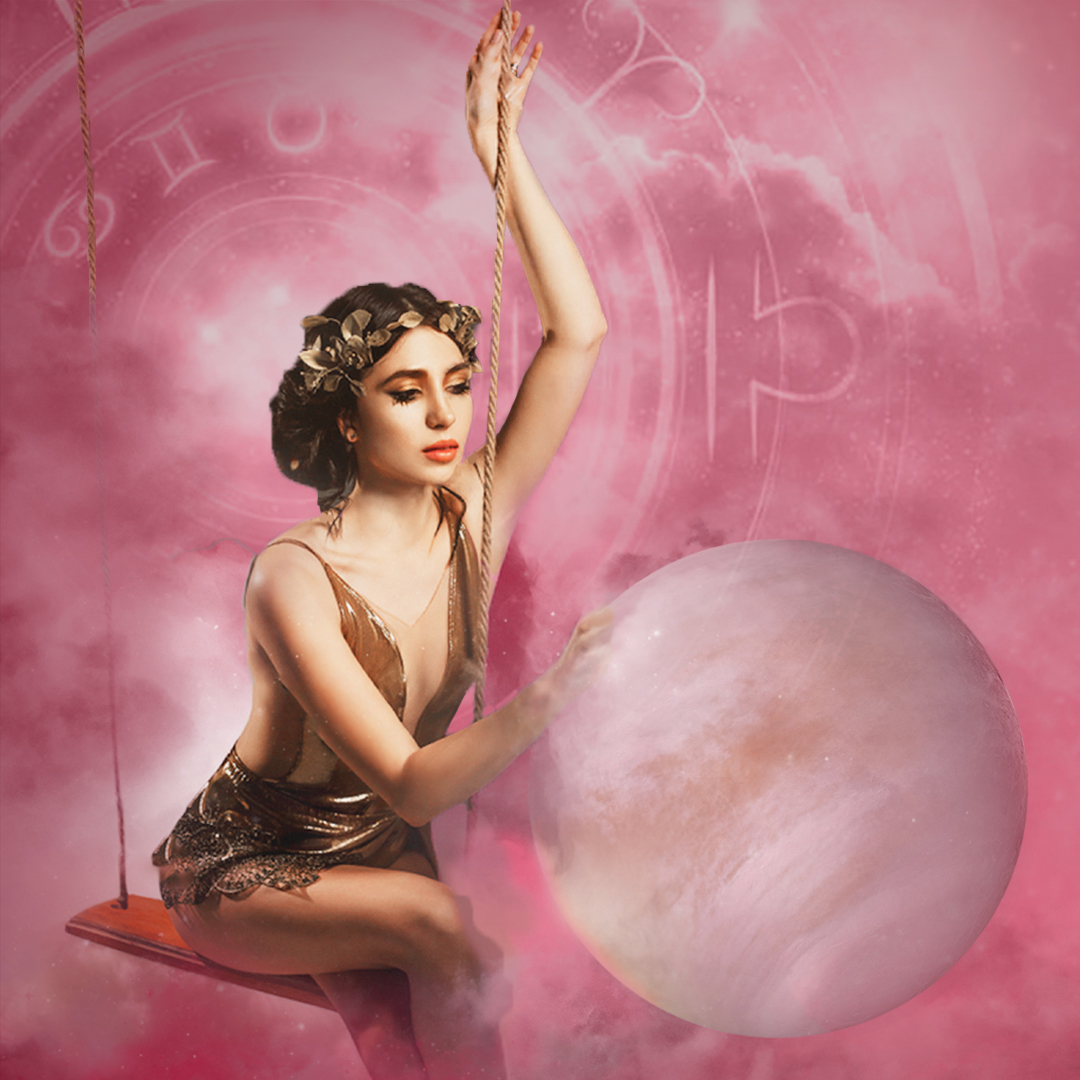 "the subtle 
influence
of planet venus"
---
Love, Beauty, Harmony
Planet Venus gives a precious indication upon a woman's type of beauty and sensuality, how she experiences love relationships, which helps her to find happiness and fulfilment. The influence of the planet Venus embodies a conscious principle which affirms the individual and describes her tastes, values and talents as well as her own individual appreciation of what is beautiful and valuable.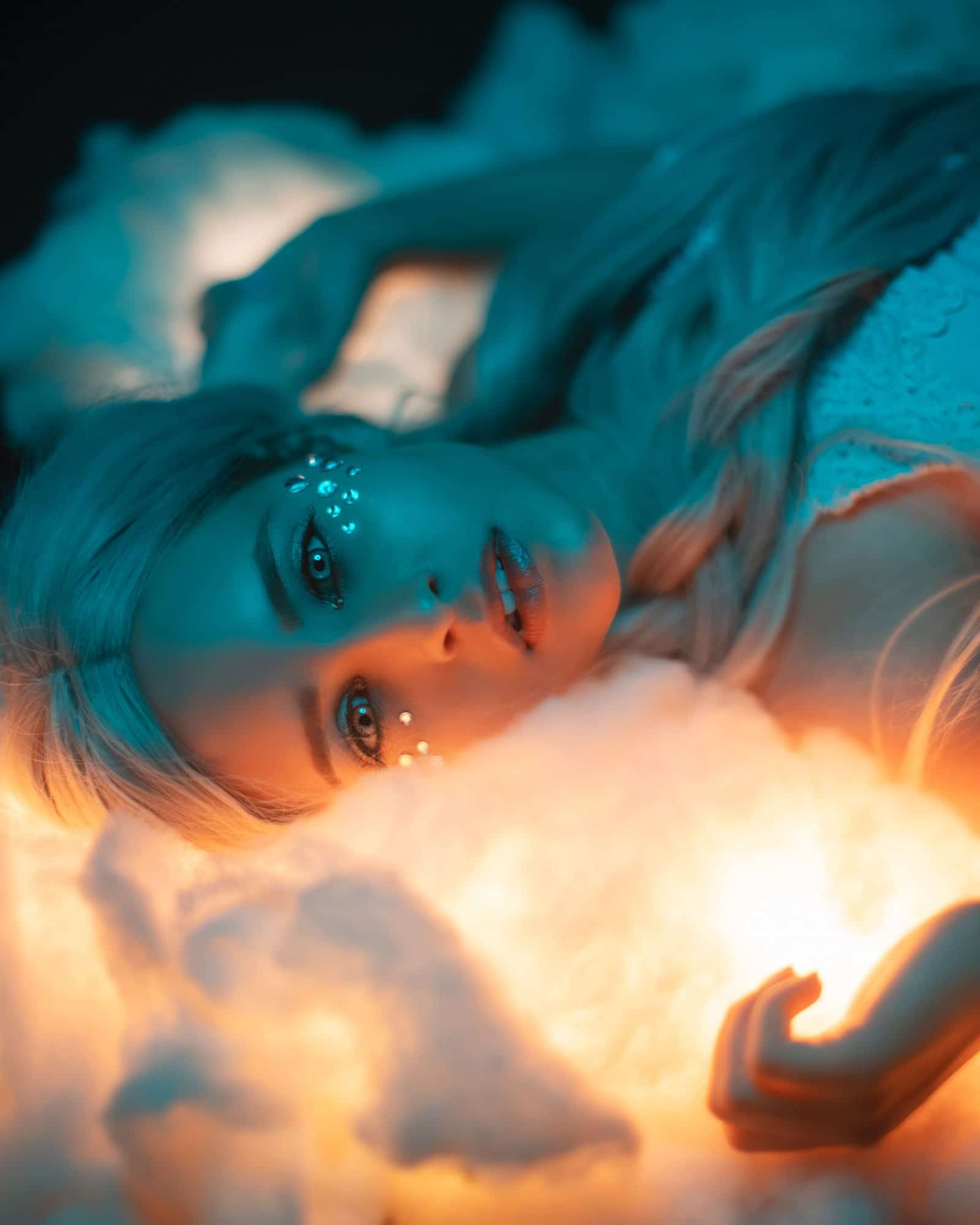 HOW DO I KNOW IF THESE COURSES ARE FOR ME?

Esoteric Astrology is dedicated to all women who wish deeply in their hearts to find out more about who they truly are and how to connect and fully reveal their feminine nature. The course is beginner-friendly and previous knowledge is not required.
You will be guided during the entire journey and our team will be available to answer any possible questions you might have.


YOUR TEACHERS
   Enthusiastically initiating women in the tantric secrets of the feminine nature as a coordinator of the Tantra for Women Intensive Training. She has discovered the magic of seeing all the simple aspects of life in a spiritual way. She finds art and creativity to be tools for fulfilling the soul and is driven by the aspiration to help women awaken their spirituality and feminine beauty.
A yoga and tantra teacher with vast experience in working with spiritual knowledge through courses, seminars, and workshops all over the world. Through her work and personal practice, she explores human existence and transformation, the couple relationship, spiritual evolution, the role of women in tantra, and the importance of spirituality in our modern world.
She is a passionate Tantra for Women teacher. She values authenticity and personal example. She has been facilitating and organizing groups for women in London at Venus association. Due to experiencing the amazing effects of practicing yoga and tantra, she strongly believes in the Tantric path as a way of life and of reaching a state of fulfillment, wisdom, and peace.
ACCESS OUR COURSE FROM ANY DEVICE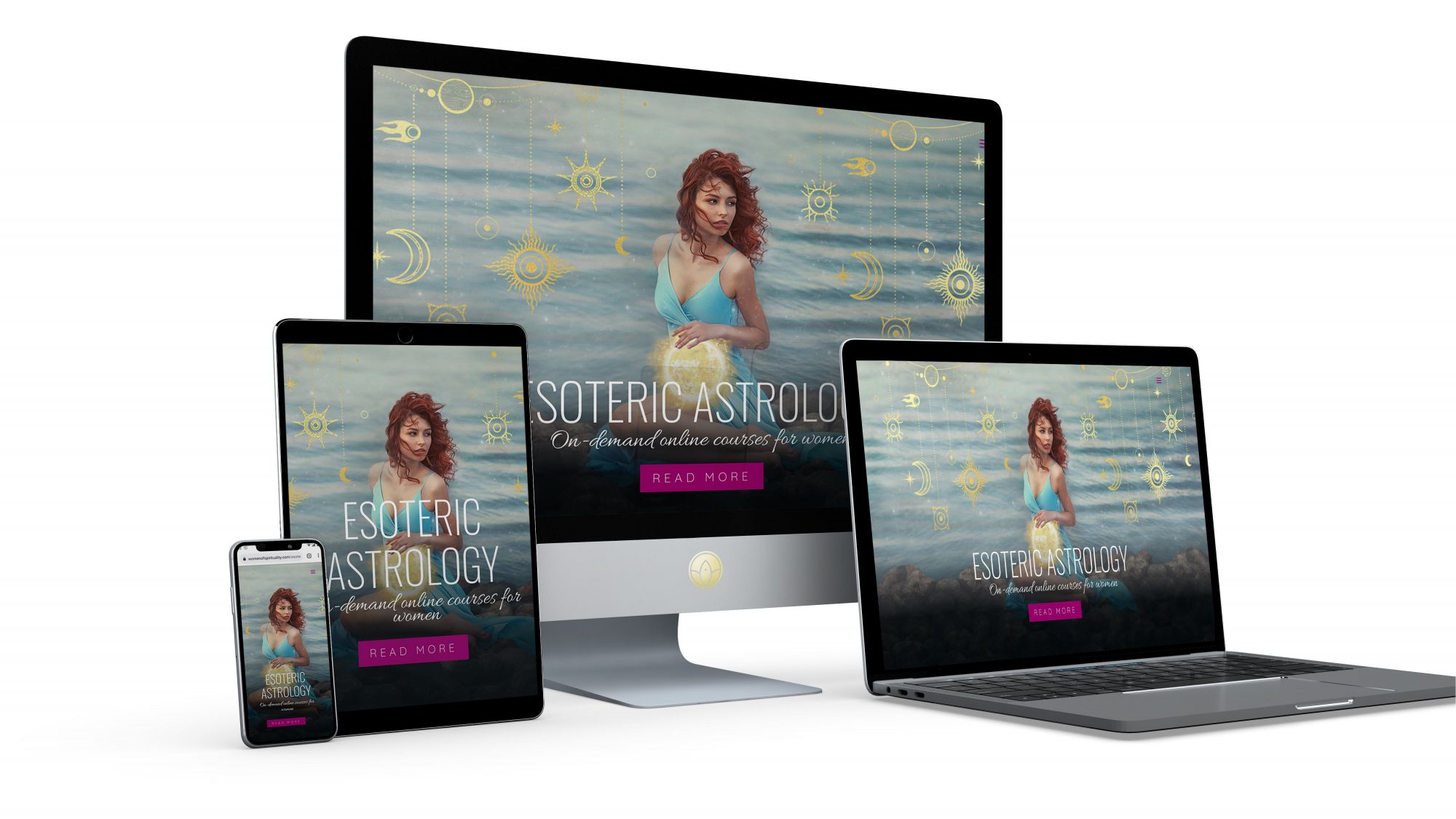 "I was super happy I took the time to participate in this astrology course for awakening femininity. Not only did it feed my general curiosity in the field of astrology, but contained a super important aspect about femininity – to understand our fellow sisters, and why we women sometimes act as we do. It is very special and heartwarming to get to know our fellow women in this deep way, not only in theory but also in practice and implying the knowledge in the daily life."
– Astrid

"I am very grateful for the beautiful initiation in Esoteric Astrology offered by Adina, Adriana and Carmen. This knowledge has helped me to deepen my understanding of what it means to be born a woman with planets in a certain constellation. I have now a deeper understanding of my inner universe, the qualities that my soul has come to manifest and the challenges I can face. It has helped me understand in a more profound and nuanced way other women, also getting a glimpse of the beautiful complexity of the feminine nature.  I could feel the growing aspiration for awakening my femininity and my Heart is delighted and nourished by this knowledge."
– Agathe-Eline

"I found the astrology mini-course to be quite profound and comprehensive. It does not just explain about zodiac signs and their traits, but it gives a frame of understanding the cycles and structure of this world and the nature of our planet. It helped me to transform some judgements about other women into compassion and appreciation of them as the course helped me see how the diversity of characters are an intentional and beautiful aspect of creation and the feminine nature. I felt often charged with new nuances of feminity, making me feel fulfilled, happy and uplifted."
– Iris Smeets
What to expect from these courses?
This sequence of mini-courses about esoteric astrology is part of a complex fascinating journey of self-discovery through the unique detailed roadmap of our astrological chart. We will learn together important aspects regarding how to reveal our femininity through becoming aware and deeply connected with the myriad of nuances of our feminine soul.
These are online on-demand courses, meaning you will have unlimited access to video recordings, extracted from our live sessions. Therefore, you will manage to access this course anytime, in the comfort of your home, and go through it at your own rhythm.
MORE ABOUT THE SUN COURSE

What will I learn?
Sun tells us about our willpower, creative force, vitality, feeling of "I" (different from the others), main qualities, important challenges, and everything that matters and is important in our lives. Sun is the giver of Light – in all aspects of one's existence – offering awareness, understanding, and clarity along the journey to self-revelation.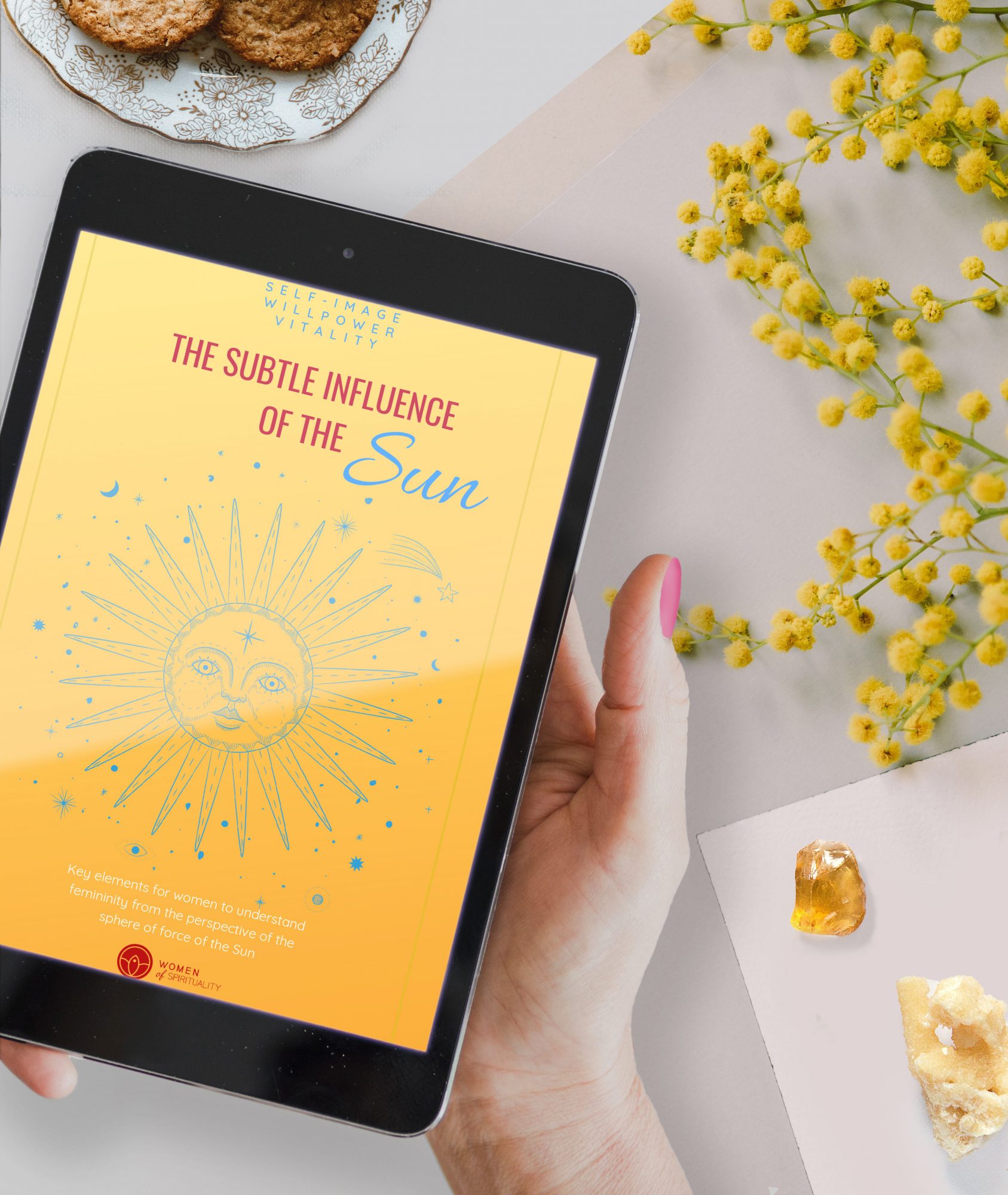 MAIN TOPICS + EBOOK

Together with the video recordings, you will receive an eBook containing the main topics that you are about to go through:
refresh icon The cycle of life
macro icon The 4 Seasons
hand leaf icon The karmic necessity
star icon The Higher Self
sign icon The destiny of the Soul
circle icon The Astral Body
MORE ABOUT THE MOON COURSE

What will I learn?
By studying the influence of the Moon in our chart, besides becoming more aware of our inner life and emotions, we also learn about our feminine nature and its deeper instincts, how to balance disharmonies, what makes us feel compatible with other people on certain levels and why we react in a way or another!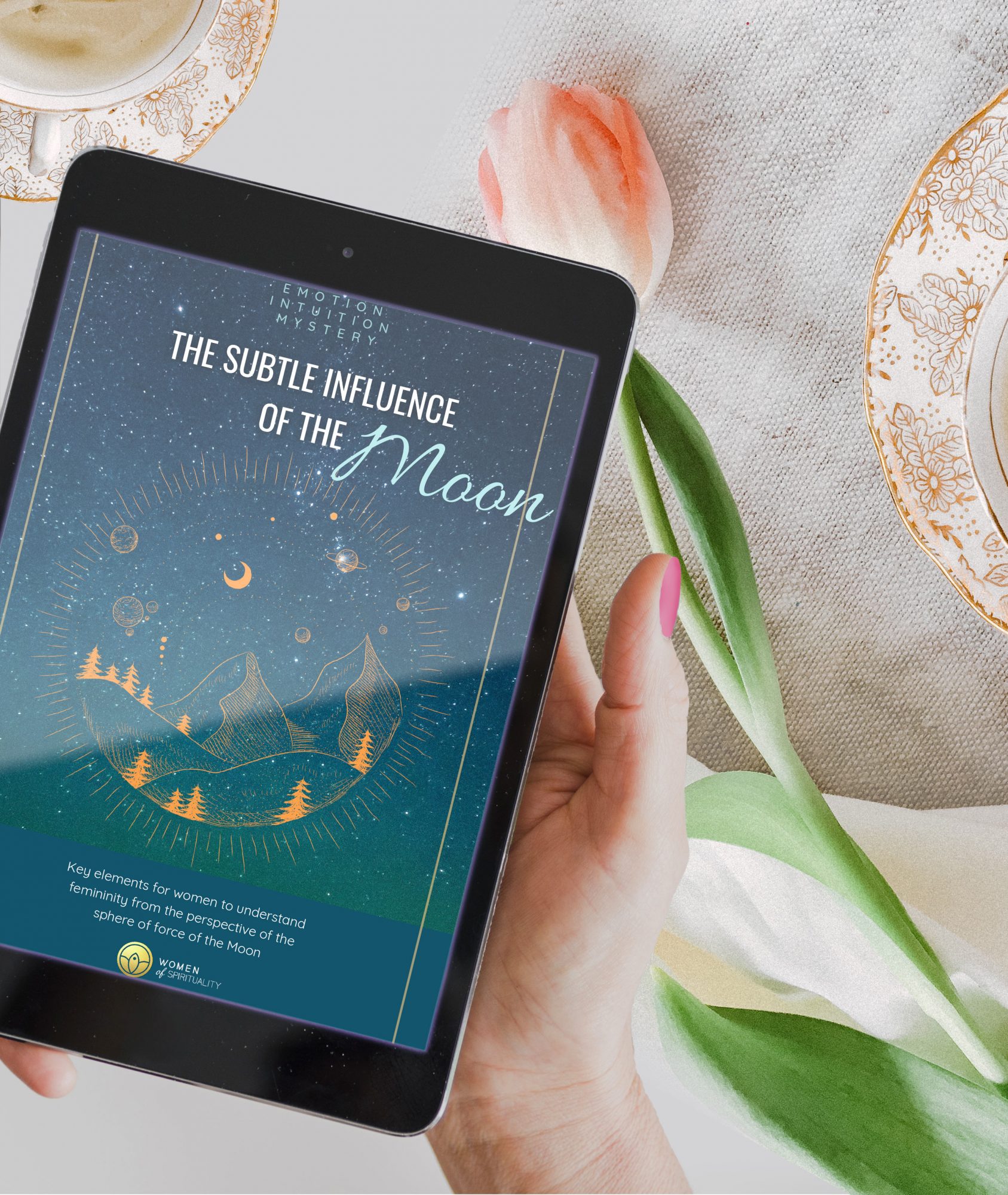 MAIN TOPICS + EBOOK

Together with the video recordings, you will receive an eBook containing the main topics that you are about to go through:
hand leaf icon Receptivity
eye icon Subconscious
leaves icon Intuition
hearts icon Empathy
eye closed icon Mystery
bulb flash icon Subconscious power
hand leaf icon Refined emotions
heart leaf 2 icon Cycles of fertility
MORE ABOUT VENUS COURSE

What will I learn?
By studying the influence of the planet Venus in our chart, besides learning a lot about our capacity to love, our preferences and the ways we seek pleasure, we also get a good knowledge about what turns us on, what makes us relax and enjoy, and our expectations in romantic relationships.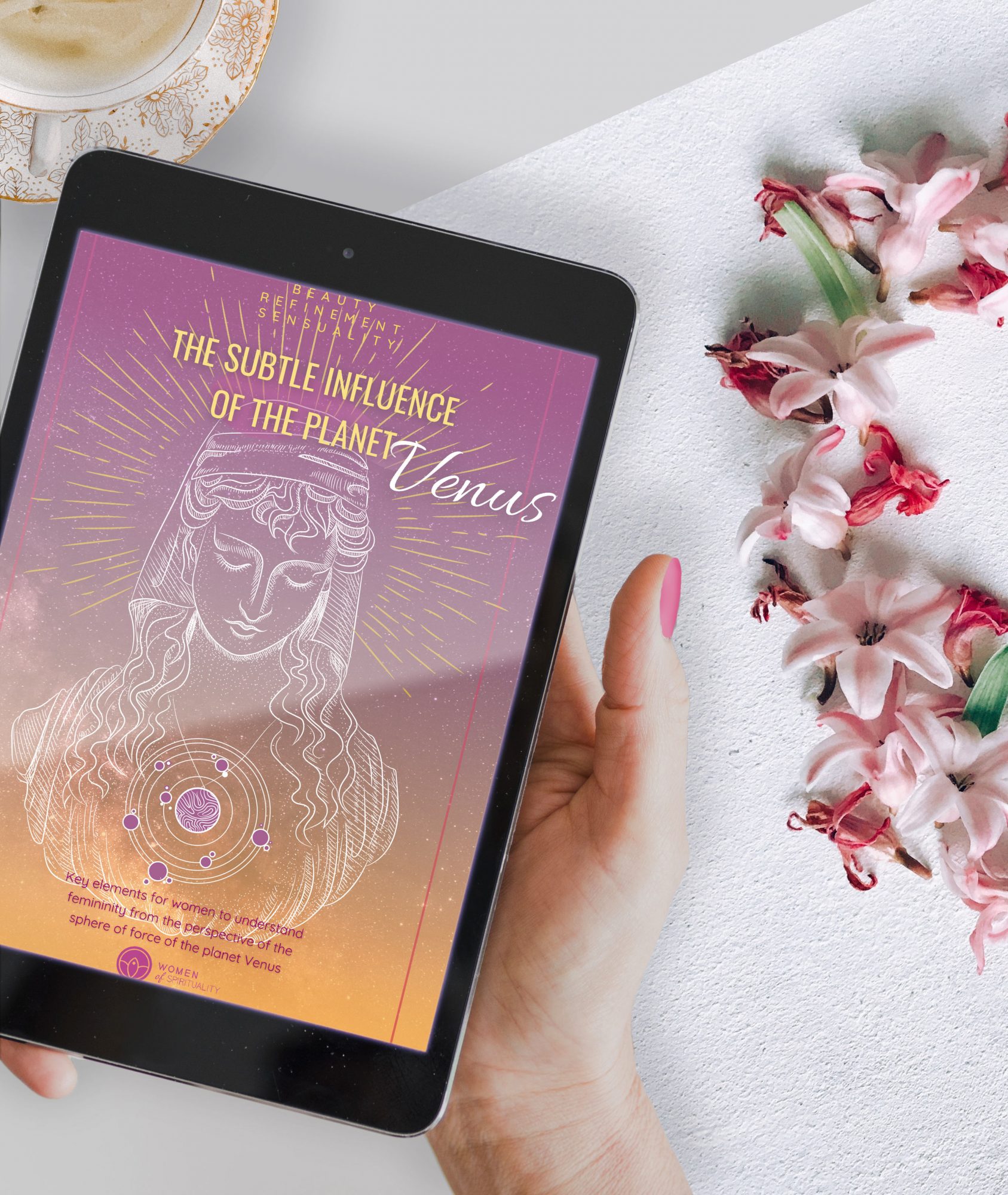 MAIN TOPICS + EBOOK

Together with the video recordings, you will receive an eBook containing the main topics that you are about to go through:
portrait 2 icon Elevated femininity
hearts icon Pure Eroticism
macro icon The notion of Beauty
leaves icon Charm & Tenderness
landscape icon The concept of Harmony
champagne icon The principle of Pleasure
notebook 2 icon Venus Mythology
heart leaf icon Refined Passion